Deidre Ashe
I have a way with words. And your message. So let's go places – together.
---
about me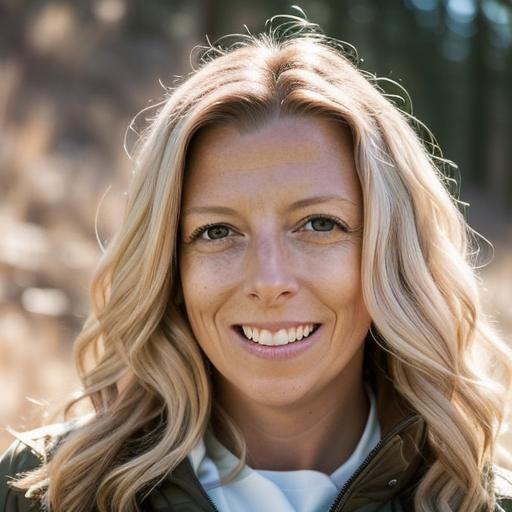 When I was 6, I spent a "Take Your Daughter to Work Day" at my dad's office. And I got right to work. I wrote my first book, "King Rainbow's Castle," illustrated it, stapled it together and sent it off to an address I found in one of my books for a publishing company.

While my book never made it to the shelves of the library, the editors wrote back to me, encouraging me to continue pursuing my writing passion.

I wrote for my high school and college newspapers before launching my journalism career as a copy editor. I moved on to become the lifestyles editor, then switched gears into PR and social media during the recession.

Today, I'm an in-house senior copywriter at the single largest university in the country, a national name on a global mission.

In my free time, I can be found running or hanging out with my family – or devising plans that allow me to do both at once.
Resume
EXPERIENCE
SOUTHERN NEW HAMPSHIRE UNIVERSITY | Manchester, NH
Senior Copywriter (2019 - present)
Copywriter (2015 - 2019)
I am so fortunate to be part of an amazing creative team that gets to take our message and mission to a national level. I've been given the opportunity to concept and write for integrated campaigns and all involved assets, including broadcast, out of home, radio, digital, social and print.

I also write copy for external and internal audiences, such as emails, webpages, fliers, content articles, newsletters and video scripts.

Transfer Credit Specialist (2012 - 2015)
I entered the higher education world through the admission door. Here I helped students across the country through the enrollment process, evaluating their transcripts and making course recommendations so they could begin their degree program.

I was in this role during an extremely high-growth period for university – and it gave me so much insight that I use today on the SNHU marketing team.
LTD COMPANY | Bedford, NH
Marketing Coordinator (2010 - 2012)
During my stint at a small advertising agency, I was responsible for all of the words – and so much more. The public relations efforts, social media, brochures, radio, print ads, direct mail and web copy? Yeah, that was me.
THE TELEGRAPH | Nashua, NH
Lifestyles Editor (2003 - 2010)
Copy Editor (2001 - 2003)
I worked my way up from the night-shift copy desk into my first dream job as a lifestyles editor at 23. I oversaw a talented group of freelance writers and interns, editing their articles for print and online publication. (Ask me about being the first person in the country to publish Barack Obama's chili recipe!)
---
EDUCATION
MASTER OF ARTS | COMMUNICATION/NEW MEDIA & MARKETING
Southern New Hampshire University, Manchester, NH
GPA: 4.0

BACHELOR OF ARTS | JOURNALISM/MASS COMMUNICATION
St. Bonaventure University, Olean, NY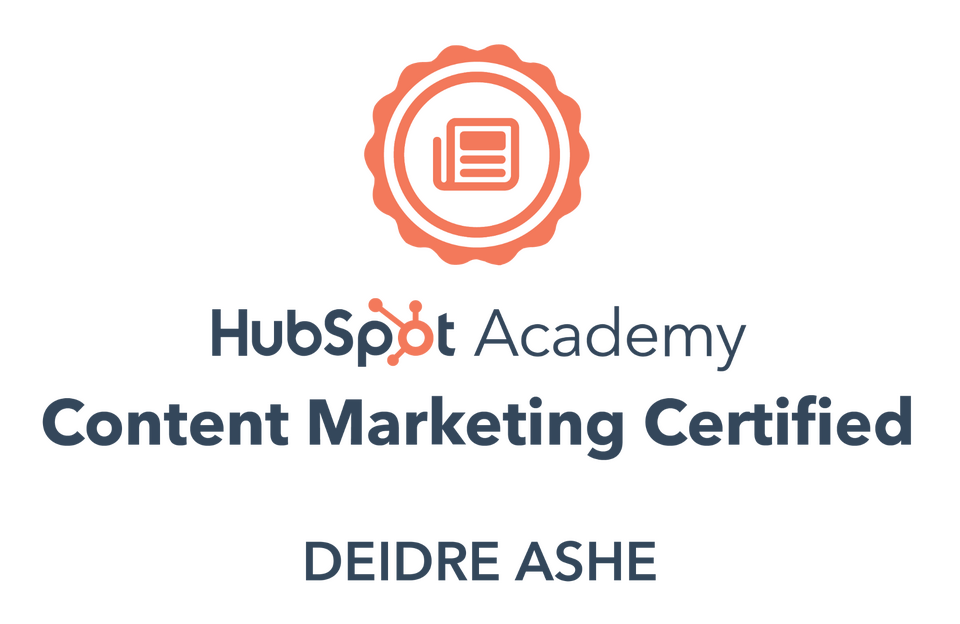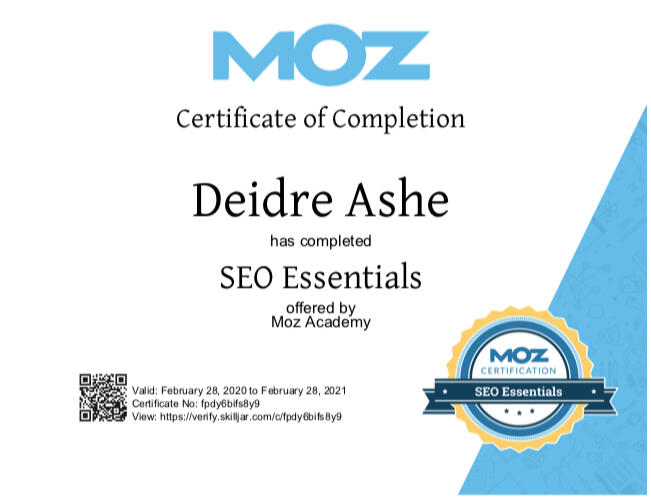 TRANSIT TAKEOVER (BOSTON)
The creative team chose a "movement" theme to match the location for a Boston winter/spring out-of-home campaign: inside and out of the T transit system, bus wraps and highway billboards.

The campaign was successful in increasing leads for graduate students in the Boston area. (2018)
NURSING CAMPAIGN (BOSTON)
A designer and I had the opportunity to create an out-of-home transit campaign in Boston for SNHU's nursing programs. Deliverables included a large sign outside Mass General Hospital, a takeover at the station outside the hospital, signage throughout the train cars and a radio spot.

I was inspired by nursing humor I came across in my research, and the copy played off the popular someecards "said no one ever" memes.

The campaign reached its student recruitment goal. (2017)
BUSINESS CAMPAIGN (SAN DIEGO AND DALLAS)
A business degree can open so many doors – and that's what we rolled with for an out-of-home campaign in the Dallas and San Diego markets. Deliverables included large signs in both cities' airports, as well as radio spots in each market.

The largest signs in the cities showed the skyline of each built out of all 100+ business degrees. We then highlighted a few degrees on their own signs.

Props to designer Jenn Jacobson, who had the patience to put these together. (2016)
CAMPUS VIEWBOOK
To attract students to SNHU's traditional brick-and-mortar campus, we appealed to Generation Z's desire to fix the world we live in with the theme "Be the Change."

I wrote and led a team of writers to create uplifting copy about our programs and four schools on campus. We also penned inspirational stories of students and alumni, highlighting resume-worthy projects students have done while at SNHU and the world-changing jobs our alumni have landed. (2019)
COMMUNITY COLLEGE BROCHURE
SNHU partners with community colleges across the country to help students seamlessly transition from their associate degree from their bachelor's.

This brochure details the benefits of the partnership for the students – especially because many may want to choose a local, brick-and-mortar school over an online, out-of-state university. (2019)
CAREER BROCHURE
SNHU Career's business development team partners with organizations – to help them solve their recruiting needs through our qualified students and alumni across the country.

This brochure served as an introductory piece for the career team, sharing the benefits of an alliance and testimonials from both students and partnering businesses. (2016)
ANGELA MARIE WEDDINGS:
ABOUT US PAGE
The team at Angela Marie Weddings approached me about a new page for their website. I was psyched to dive into the world of weddings, and I had a blast writing this page. (2018)

ARCADYA SALON & SPA:
ABOUT US PAGE
Working with this salon was a pleasure. The team was so excited for webpage updates, and they were just fun to deal with! (2012)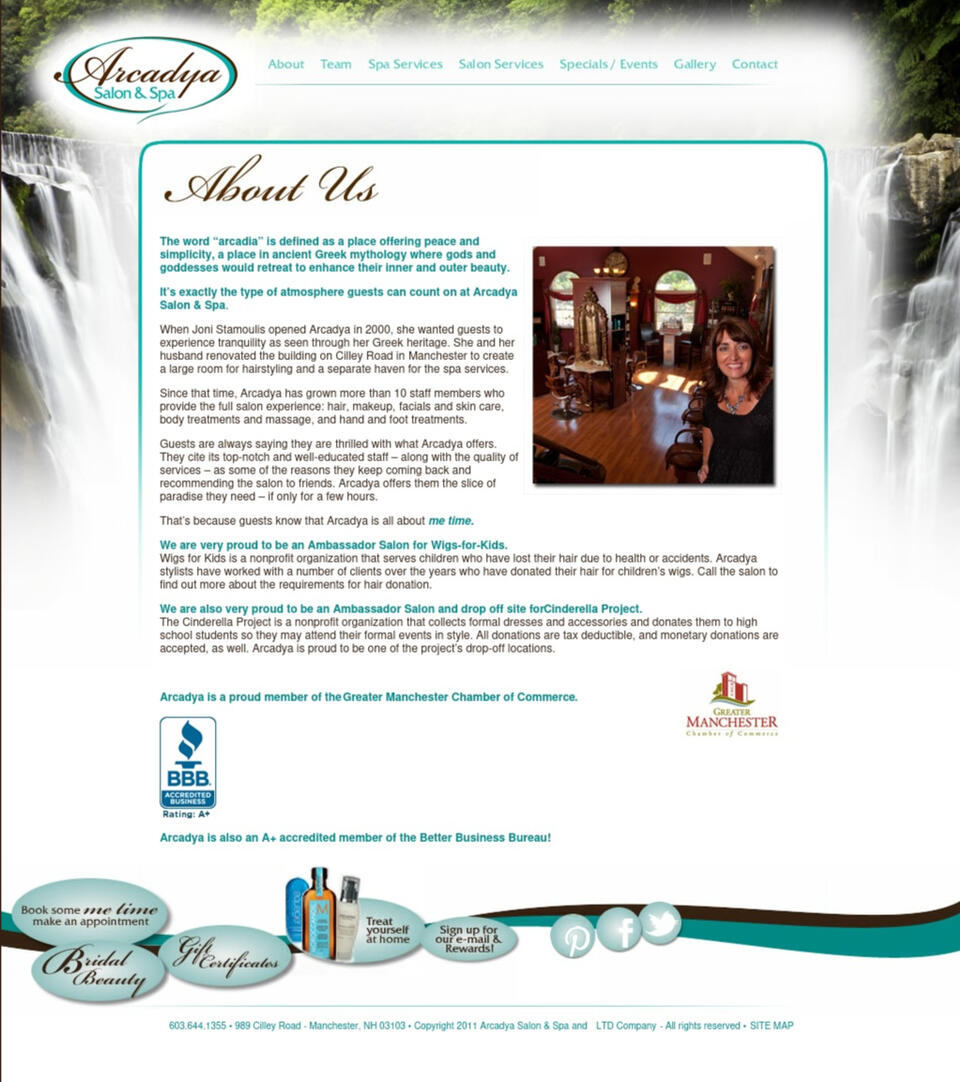 contact me
I'm a full-time working copywriter who enjoys taking on work for small businesses and volunteer projects for nonprofits. How can I help you reach your goals?